Homework 2 - Python for data analysis
Homework 2 - Python for data analysis#
Check the class schedule for information about homework due dates.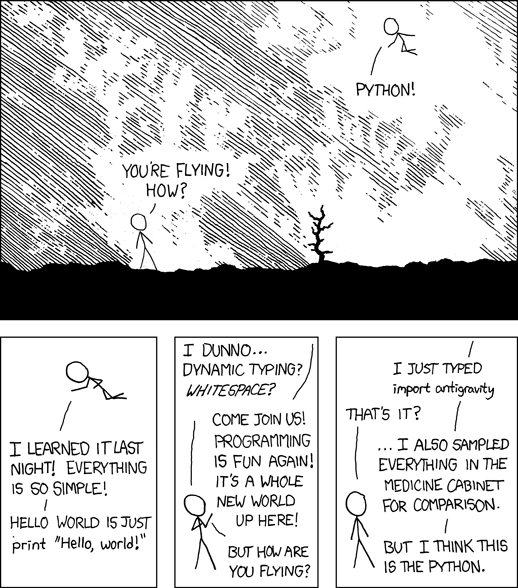 The goal of Homework 2 is to make sure you understand enough python for the types of data analysis that we will be doing the rest of the semester. At this point you should be pretty comfortable with the Jupyter notebook environment. If you need a refresher on python there are a number of excellent resources you can explore on your own:
Google for Education's Beginner Python course. Jump to section "Python Intro"

Corey Schafer's Python Programming Beginner Tutorials on Youtube. These are great if you prefer to watch videos. Also can skip the first video on installing python because you are using Jupyter and there is nothing to install!
In the homework I will give you some data, give examples of how to use a key programming construct in the analysis of this data, and then give you a chance to try to perform an analysis using what you have learned.
---